Pizza Creators Wanted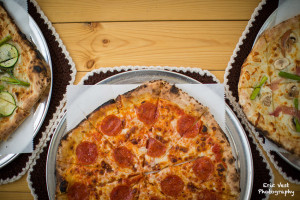 Join our growing, fast-paced mobile wood fired pizza operation in the northwoods of Minnesota. Work in an
outdoor environment and create delicious, northwoods-inspired pizzas.
Our season runs May thru October. Pay includes FREE pizza!
We're looking for friendly, quick-learning and reliable employees in Duluth and McGregor.
Duties include, but are not limited to, prepping ingredients, taking orders, assembling pizzas, setting up, tearing down and cleaning.
Positions open until filled. Apply today . . . our season is starts soon!
How to Apply
Anytime - fill out the short form below, this application and attach your resumé. It's that simple!