Pizza Creators Wanted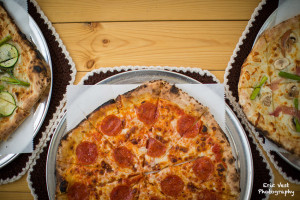 UPDATE: We're looking for the right people to work Fridays and Saturdays, plus some Sundays in September & October. Training starts in August. Apply today!
Join our growing, fast-paced mobile wood fired pizza operation in the northwoods of Minnesota. Work in an outdoor environment and create delicious, northwoods-inspired pizzas. Our season runs from May to October. Pay includes FREE pizza!
We're looking for friendly, quick-learning and reliable employees in the following areas: Duluth, Grand Rapids and McGregor.
Duties include, but are not limited to, prepping ingredients, taking orders, assembling pizzas, setting up, tearing down and cleaning. Positions open until filled. Apply today . . . our season starts soon!
How to Apply
Fill out the short form below, this application and attach your resumé. It's that simple!