Celebrating Our 5th Anniversary
Artisan Pizza of the Northwoods
Our vision is to bring quality and flavor from the wood fired oven to the pizzas we create. Customers are able to relate to how the fire calls to our sense of where it all began, when our ancestors gathered around the fire, the epicenter of the community.
Today, wood fired ovens create a unique experience in the world of cuisine. The glowing flame and scent of a wood fire elevates the mood and makes for an unparalleled culinary experience. Simple as it may be, the process of baking the pie is not only cooking; it is a performance families never tire of. The intrigue and anticipation makes the fresh-out-of-the-oven moment that much better. Wood fired ovens bring flavor forward unlike any other oven.
Our pizzas include the freshest ingredients available and are baked in our mobile wood fired oven at up to 900°. We serve artisan pizzas, dessert pizzas and breakfast pizzas. Catering your special event allows us to add wood fired appetizers and fresh salads with homemade dressings.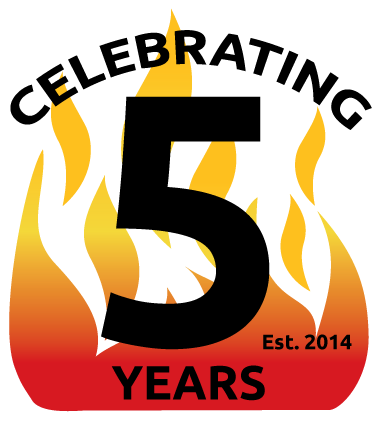 And the winners are . . .
May 30, 2019 marks our Fifth Anniversary! We are celebrating by having several drawings on that day. Please sign up when you see us out and about between May 15 and May 30. We're offering . . .
Duluth Huskies • 2 tickets to select games • 5 given away
LHWFP Hat • LHWFP T-shirt
5-punch card for wood fired pizzas • 5 given away
GRAND PRIZE DRAWING
Wood Fired Pizza Party for 15
includes artisan pizza buffet, appetizer sampler, one salad
date mutually agreed upon • at your location in the Northland
Grand Prize Winner of our 5th Anniversary Pizza Party
Bob Miller


LHWFP Hat
Heather Rhodes
T-shirt
Kelly Olson
Congratulations, everyone!
Duluth Huskies Tickets
Georgia Finke,
Blane Larson,
Amanda Ogren,
Josh Peura,
Janel Peterson
5-Punch Pizza Card
Rocky Barden,
Maria Dumke,
Jessica Marsh,
Su Lin,
Denise Fowler